Business Modelling Adelaide – The virtual CFO
Virtual CFO's (Chief Financial Officers) are part-time CFO's and work within client businesses performing the role that CFO's within large organisations undertake. CFO's within large organisations are a key member of an organisations' Executive team.
Utilising the knowledge and experience of a Virtual CFO allows a smaller business to access this skill set at a cost (as part-time) which the business can afford.
Our focus is on ensuring that your in-house finance function delivers accurate and timely financial report information for decision making. This includes management and KPI reports detailing the business' key drivers both financial and non-financial. The other key aspect is getting ahead of the game and forming a view on the future via the use of financial models and cash flow forecasts.
Utilising the services of an experienced VCFO gives you access to their learnings from many years in commerce and they may be able to offer suggestions/solutions to issues that you have.
We are not just another adviser as we work inside your business, with members of your current Finance function (eg. Bookkeeper, office manager). We can even assume management of the Finance function and its people to allow you more time to focus on the operating and revenue generation side of your business.
Are you getting the support and financial advice from your in-house Finance team that you should? Are they providing the financial information that assists/supports your decision-making? Do they have the experience, skill set to fulfil this function? If they aren't and you can't justify the cost of employing a full time CFO then consider contracting a Virtual CFO.
Our overall aim is to have the finance function add value to your business by improving visibility, providing numbers that inform and a focus on KPI's.
We belong to the Association of Virtual CFO's – an organisation that supports virtual CFO businesses and promotes the achievement of quality outcomes for SME businesses. We're a proud member of the Virtual CFO Association and duly bound by its policies and principles.
How Much Does a Virtual CFO Cost
The good news is that it costs considerably less than employing a full time person with this level of experience and knowledge. The other good news is that the cost can be agreed up front and the scope linked to how much you wish to pay. Our hourly rate is very competitive.
Benefits of a Virtual CFO
The primary benefit is being able to access the skills, knowledge and learnings of a highly experienced C-suite Finance Executive without needing to incur the full-time cost. Access to such individuals is not normally available to SME's due to the cost involved. Let them work with your in-house team, upskill them and have them focus on strategic issues to maximise value received.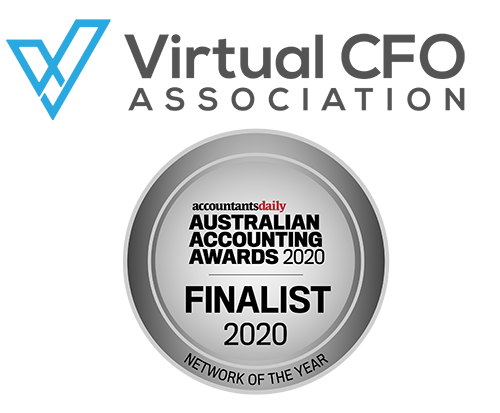 Management reports should be simple, concise, timely and focused on the numbers that really matter ie. KPI's. These numbers may include both financial and non-financial numbers.
Management reports can be daily, weekly and monthly and what is included in each and the format may vary for each. A daily report is likely to be more operationally focussed eg. operational/ productivity stats, whilst weekly and monthly reporting will include more financial information eg. sales/GP's and key expenses. Monthly reports will be more financial information based focused on profit and financial position.
Too much data can sometimes be as bad as no or missing data with the important information being lost in the detail.
We can undertake an analysis of your business, identify the key drivers of your business, design simple reports and implement these into your business including training your staff to produce on an ongoing basis. The aim is a one-page Summary report – daily, weekly and monthly. This may be supported by more detailed secondary reports.
Quite often KPI's will need to be drawn from different systems which can make their compilation difficult and time consuming. We have experience in automating and streamlining the report compilation exercise.
Do you have large volumes of sales data? 
We have significant experience in analysing large data sets, identifying the metrics that matter, formatting these into usable reports and highlighting areas of interest. We also look to analyse the numbers from a different perspective than that used in the normal hierarchical reporting structure.
What are your numbers really telling you?
Where are the trends?
Who are the winners and losers?
What is hidden in the detail?
We had recent significant success with a client using such an approach and dissecting their data from a different perspective. This identified a large number of high growth product groups that had previously been hidden amongst the standard category reports. The client elected to invest into these groups and has booked strong sales results over the past year.